The Little Egret
Egretta garzetta
The one reward for my bi-weekly water testing of the River Wye, is the sight of the Little Egret. With whiter than white plumage, this elegant bird is easy to identify. The Egret is a white heron with black beak  and legs and yellow feet.
Once a rare visitor to this country from the Mediterranean, it can now regularly be spotted on the coastline of Southern England and Wales. Its numbers and range is increasing most likely due to climate change and warming temperatures.
The long neck feathers of Little Egrets were once more valuable than gold and during the 19th century were smuggled into Europe. As a result their numbers plummeted until laws were finally introduced to protect these birds.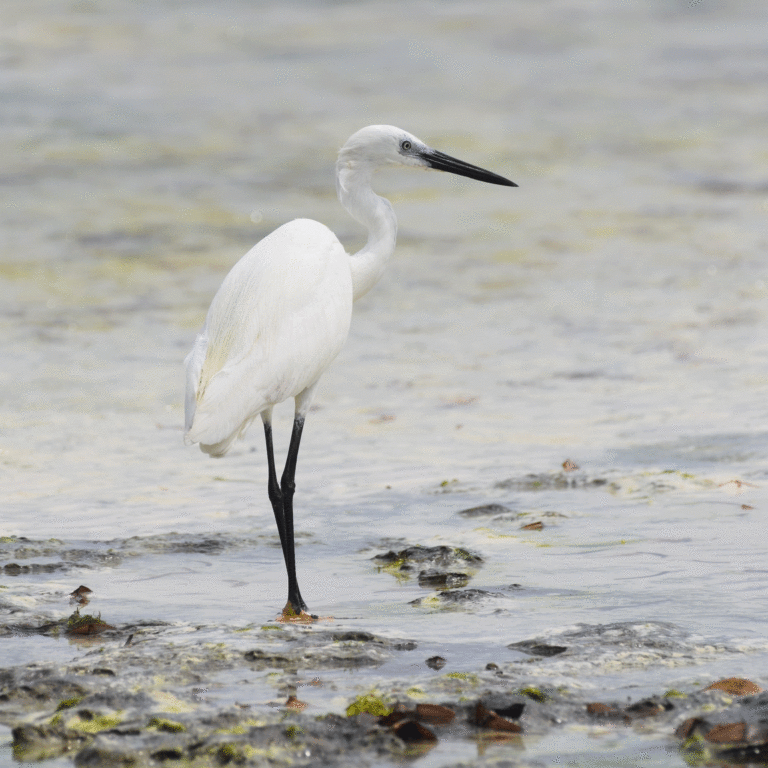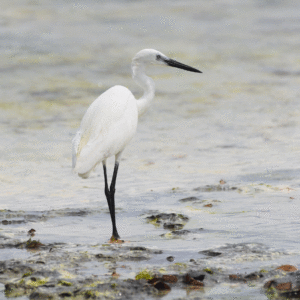 Listen to the Bird Call of the Little Egret
Photgraph by @matthewstadlen  
Candida Hopkinson