The Rekindled Interest in Incense….
The rekindled interest in Incense continues – although at The Great English Outdoors we have always sold a variety of types of incense, we don't just sell Incense Sticks but a whole range of hand blended incense for all seasons – as well as raw incense from Oman and  and also Incense Burners and the charcoal discs
On our website there is a whole section devoted to Incense in our Homeware Section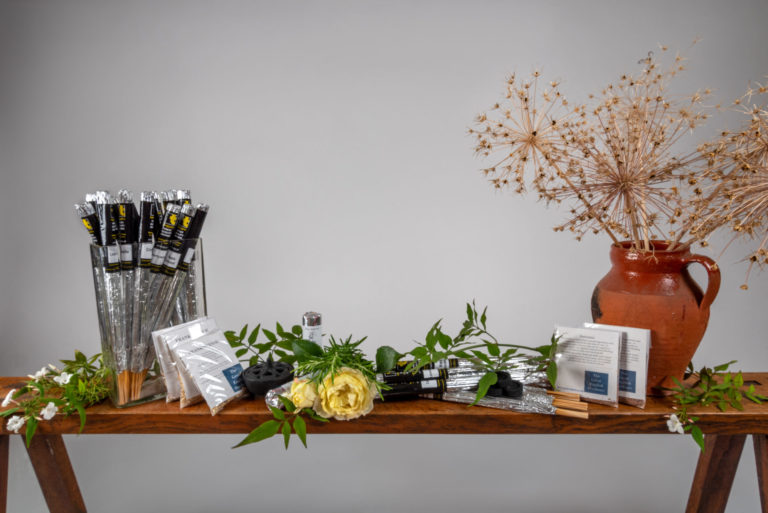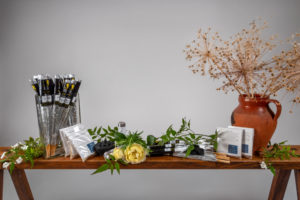 Our Seasonal range of loose incense is expertly hand blended to create a feeling of symmetry with all times of the year. A hand ground concoction of natural resins and essential oils with plants and flowers form faraway places and near. To use sprinkle a little of this loose incense on a charcoal disc and enjoy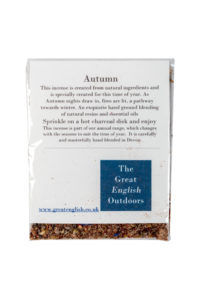 We also sell raw incense, both aromatic resins were once the gift of Kings and more expensive than gold! Pure Frankincense from Eritrea – welcoming and purifying or pure Myrrh from Somalia – ancient, enchanting and celebratory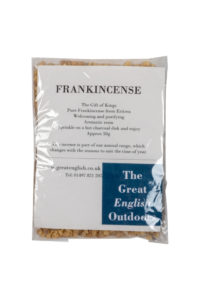 The charcoal discs come in a pack of 10. Each disc will remain hot enough to burn ground or raw incense for about an hour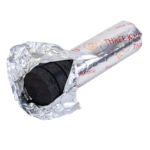 We recommend placing the charcoal discs in the Metal Incense Burner to help circulate the delicious fragrances, it also retains the heat and makes the charcoal discs hotter for longer and keeps everything tidy!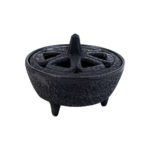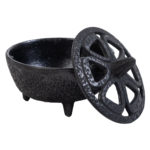 As well as the above we also sell Incense Sticks – hand blended and deeply relaxing in a range of exotic fragrances from Black Coconut to Cedarwood to Egyptian Musk –  20 sticks in each pack, and each stick burns for approximately 1 – 1/2 hours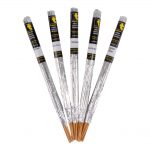 Or the Rolls Royce of Incense Sticks
The perfect present, 20 Incense sticks – Scented with the iconic fragrance No 88 combining the purest and highest quality essential oils
A unique mix of zestful bergamot, warm geranium, rose otto (rosa damascena) and exotic frangipani with a base of vetiver and sandalwood
Beautifully presented in an elegantly designed monochrome box – hand tied with a red silk ribbon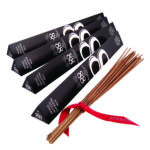 And we have designed our own Incense Holder
Made locally to our design from stoneware
After hours of careful experimentation we have created the ultimate Incense Stick Holder. It really works – catching all the ash from the Incense Stick and it looks beautiful
Circular in form with a lustrous cream/stone glaze