St David's Day
St David's Day is always celebrated on March 1, this date marks the death of St David in 589 AD and is celebrated by the Welsh all over the world. To mark this event Google even made a Doodle today in his honour!
Known as Dewi Sant in Welsh, St David was born in Caerfai in Pembrokeshire to Sant a prince of Cardigan and St Non, the daughter of a chieftain in around 500AD.
Before making his first pilgrimage he studied under St Paulinus. St David went on to make pilgrimages to Wales, Cornwall, Brittany, Ireland and Jerusalem. As he travelled to spread Christianity he founded twelve monasteries – all renowned for their extreme asceticism where monks abstained from all worldly pleasures and lived on a simple vegetarian diet and undertaking all the hard labour on the land themselves.
St David is famous as the miracle worker and his most famous miracle was when he was preaching to a large congregation at the Synod at Brefi and in order that the crowd could all see and hear his sermon he raised the ground into a hill.
People often wear leeks in remembrance of St David as during a battle against the Saxons, St David advised the Welsh warriors to sport leeks in order to distinguish themselves from their adversaries. The Welsh went on to be victorious and the leek has become a national symbol. Today Welsh regiments in the British Army eat raw leeks on St David's Day.
St David was actually the Bishop of the city of Menevia (St David's, Pembrokeshire) and was buried there, but his shrine was removed by the Vikings in the 10th and 11th centuries, and replaced in 13th century. Official recognition came in 1120 with his canonisation by Pope Callixtus. Apparently on the shrine scale two pilgrimages to St David's was considered equivalent to one to the Vatican, and three trips equalled one to Jerusalem.
Today the Welsh Red Flag will be flying high so to mark the occasion we have made a Welsh Dragon Leather Key Ring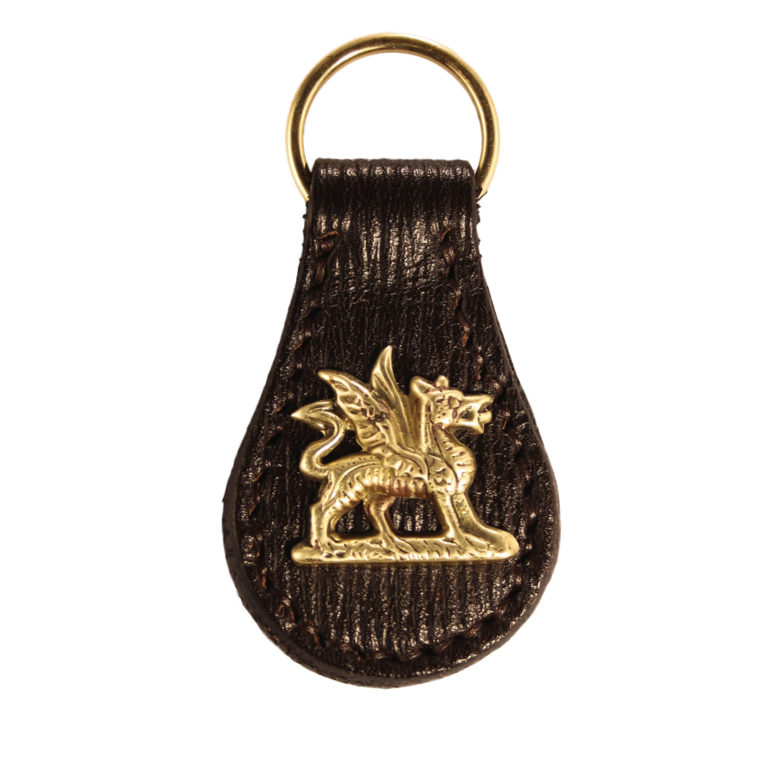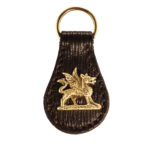 Of all the patron saints of the United Kingdom St David is actually Welsh, St Andrew was a Palestinian, St Patrick a Romano/British missionary although he did actually visit Ireland and St George was a soldier of Greek origin!
Today is not however a public holiday in Wales, in 2007 Tony Blair rejected all calls for one, despite a poll revealing some 87% of the Welsh people would like it to be.